Fitzroy Dental Service a labour of love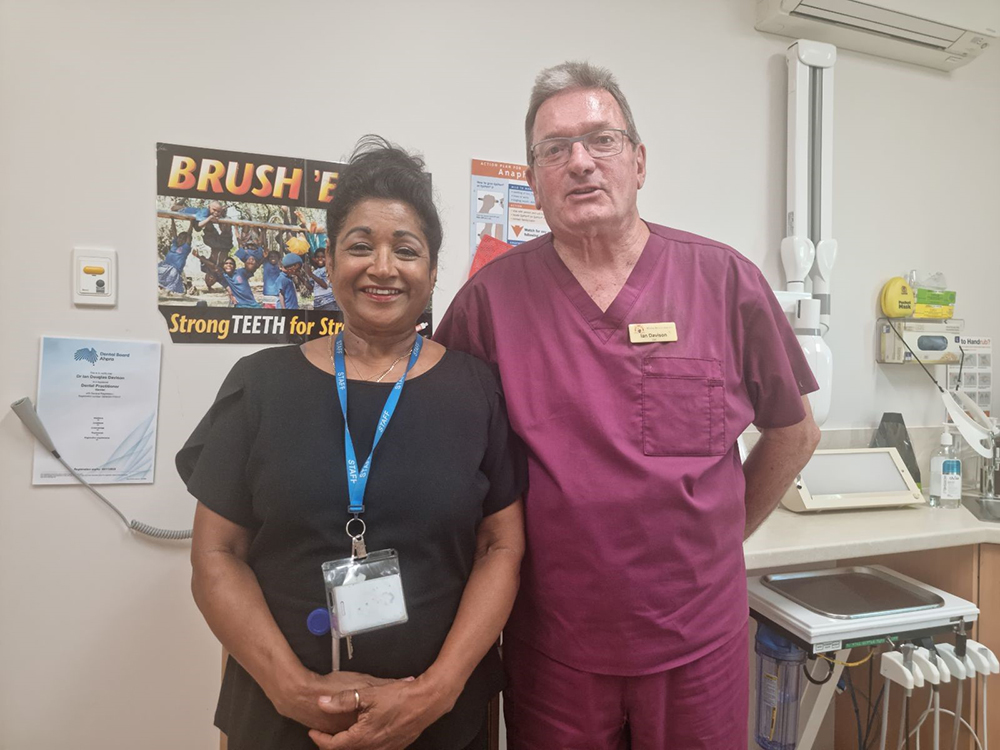 Ian and Claudette in surgery
Ian and Claudette Davison moved to the remote Kimberley region 11 years ago to run the Fitzroy Crossing Government Dental Clinic after immigrating to Australia the year before – and have not looked back.
The husband and wife team has since devoted their lives to improving dental health within the local community and surrounding region, travelling to remote areas to provide dental services.
Earlier this year Ian was recognised by the 2023 Community Citizen of the Year Awards receiving a Certificate of Appreciation.
Ian said he was shocked and humbled to receive the award.
"I had no idea I had been nominated. It was such a surprise when I was presented with the certificate at the dental clinic," Ian said.
"It's not always easy providing the much-needed services, but we feel it is our calling to do so and not a job.
"Before we moved here, nobody had stayed in the position for more than a year, so I will find it difficult to retire when the time is right."
Claudette works as Ian's dental assistant and said they moved from South Africa for a better life in Australia and fell in love with the Kimberley region.
"Despite the challenges experienced because of the remote location, we love helping the community and have developed a small solid group of friends," Claudette said.
"Every two weeks we pack up the car and spend time in remote locations providing dental services.
"It's the simple achievements that provide joy, including increased awareness among the kids about the importance of flossing and teeth brushing."
Claudette and Ian said when they finally retire, they hope their replacement will enjoy providing service to the community as much as they do.