WA's first 'Public Health Nutritionists'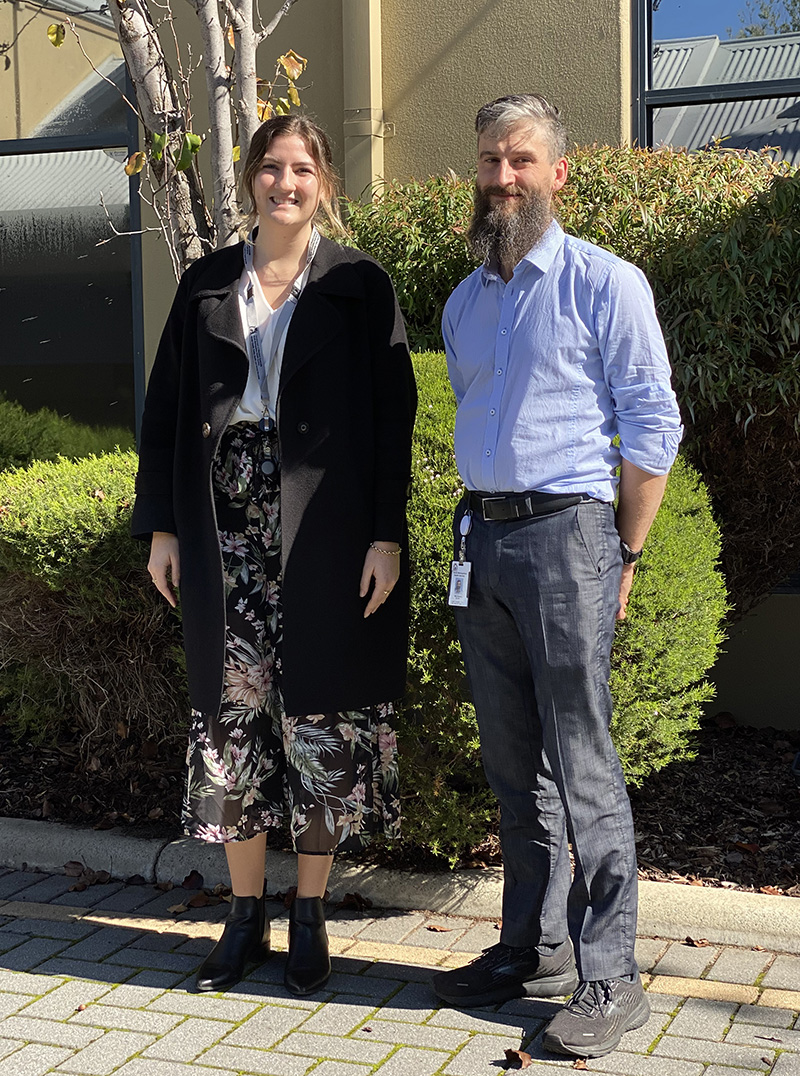 Public Health Nutritionists Julia Platts and Michael Clow
NMHS is the proud place of employment of WA's first 'Public Health Nutritionists' with Julia Platts and Michael Clow becoming the first people to be appointed to this position in Western Australia.
As Public Health Nutritionists, their goal is to improve the nutrition of the overall population to help prevent obesity and diet-related diseases such as heart disease, type 2 diabetes and many cancers. To do this they will work on identifying the source of nutrition issues within communities and work collaboratively to find ways to address those issues.
Julia and Michael will be working in two different streams - the Priority Communities program and the Healthy Population programs – to begin making a real difference to nutritional health amongst the people of WA.
A great leap forward for the health of Western Australians.