Mental Health Service Donation to Ukraine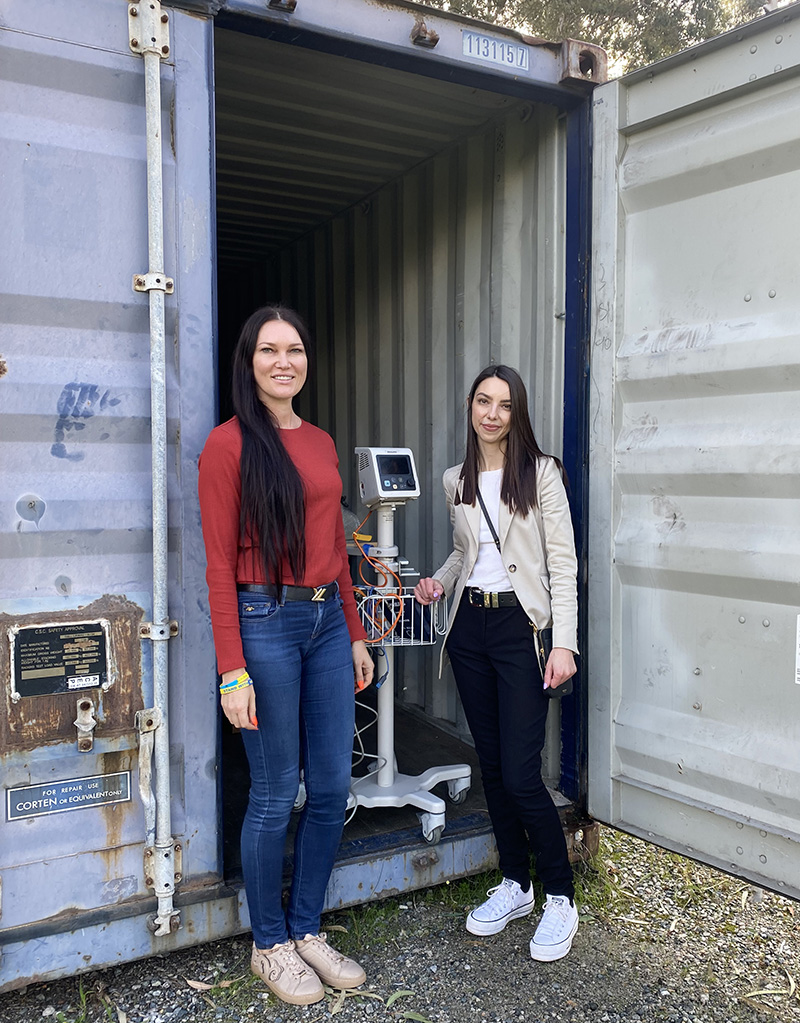 Chloe Davies and Tetyana from UAWA
MHPHDS Clinical Equipment Coordinator, Chloe Davies, has been busy upgrading equipment for us at Graylands Hospital including securing a Transcranial Magnetic Stimulation machine which uses brain stimulation to impact the central nervous system by applying powerful magnetic fields to certain parts of the brain to help with neurological issues. In the course of sourcing this new machines and other equipment for our services, she has amassed a number of 'retired' resources that needed a new home, including vital signs monitors and bladder scanners.
Chloe has a history of making connections with charitable organisations for the purposes of donating medical equipment and this time she reached out to the Ukrainian Association of Western Australia (UAWA). With her great efforts, she has managed to facilitate the donation of this equipment to be shipped to war-stricken Ukraine for use in hospitals there during their time of desperate need.
A shipping container sitting at Graylands Hospital is the first stop for this equipment before it begins its journey to Ukraine. Seen here is Chloe Davies and Tetyana from UAWA.