New artwork provides spark at Sir Charles Gairdner Hospital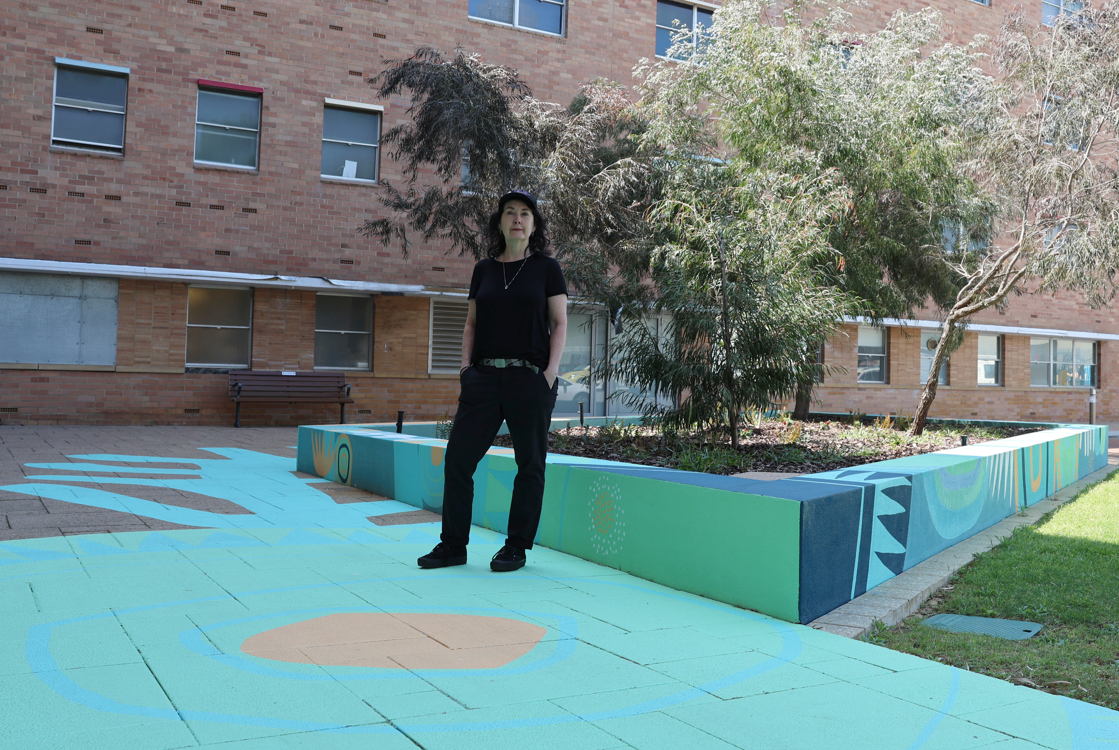 A recently commissioned artwork behind R Block at Sir Charles Gairdner Hospital has brought a vibrancy and positive atmosphere to the area.
Artist Sioux Tempestt, with the assistance of two other artists, painted the artwork over six days with the aim to add colour to the outdoor space that people found uplifting and relaxing.
Inspired by researching human cells, nerve endings and tissue, Sioux found microscopic medical views fascinating and beautiful. She was also inspired by the nearby Kings Park and its array of native plants, using them to generate organic abstracted shapes.
"These two categories of elements were combined to indicate the intertwining of humans with the natural environment in which we inhabit," she said.
When discussing her creative process, Sioux said the client brief is always the starting point.
Vanessa Peters, Director Programs and Governance for the Queen Elizabeth II Medical Centre Trust, who commissioned the artwork, said there were many different themes considered for murals on campus.
These include representing the natural environment, embracing cultural diversity, reflecting science, research, education and medicine in design and bringing a positive environment among others.
Sioux conducted research into the local history of the site whilst also considering the diversity of visitors and the use of the public space.
Sioux began this piece by creating a series of digital sketches and initial designs.
"The concept underwent many iterations, combining different elements together and selecting the final colour palette," Sioux said.
"A lot of the colours have a base coat underneath, with some of the colours requiring several coats to achieve the vibrancy.
'I hope people find it uplifting and relaxing!'