Mental health nurses celebrating 10-year milestone for children's Links service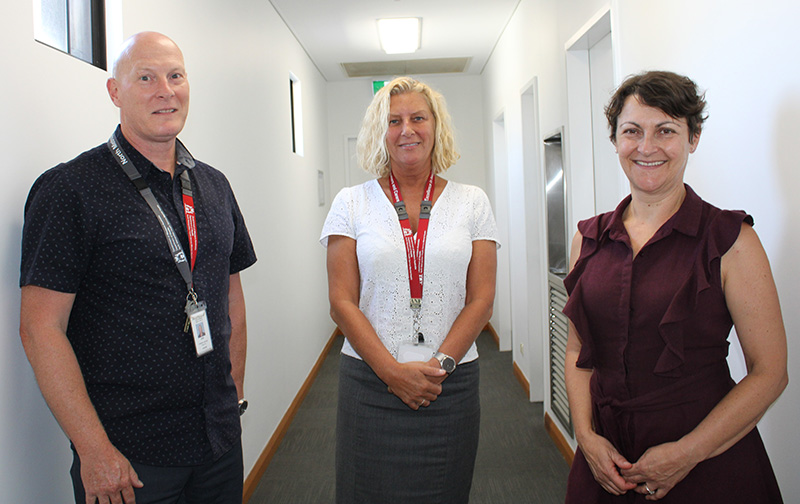 State Forensic Mental Health Service staff are celebrating the 10-year anniversary of Links, a support service for young people who appear before the Perth Children's Court.
Links features a team of community support coordinators who help young people address issues such as school engagement, transport and relationships.
Young persons between the ages of 10 and 17 appearing before the Court with the presence of a mental health concern can be referred to Links and are offered a voluntary mental health assessment. The outcomes of the assessment guide the management of the young person's court proceedings and care.
Links started as a pilot project and has grown to assess about 360 young people each year.
Clinical Nurse Specialist Lisa helped start the Links program and is proud of what the service has achieved.
"Links works because of the involvement of three different programs – the Department of Health, the Department of Justice and Outcare," Lisa said.
"I am passionate about Links – I get a lot of job satisfaction and feel valued in my role.
"Every day is different, sometimes we see one or two young people and then other days the Magistrate will refer up to five.
Links is part of the Children's Court Drug Court team and staff work closely with other services and agencies in the children's court.
Mental Health, Public Health and Dental Services (MHPHDS) Executive Director Theresa Marshall said the Links' co-location with other government services in the children's court was unique.
"Links is a model of service that I would like to see us develop as our services expand," Dr Marshall said.
For more information about Links visit: mental health assessment for young people who appear before the Children's Court (external site)