REDCap award for NMHS Senior Scientist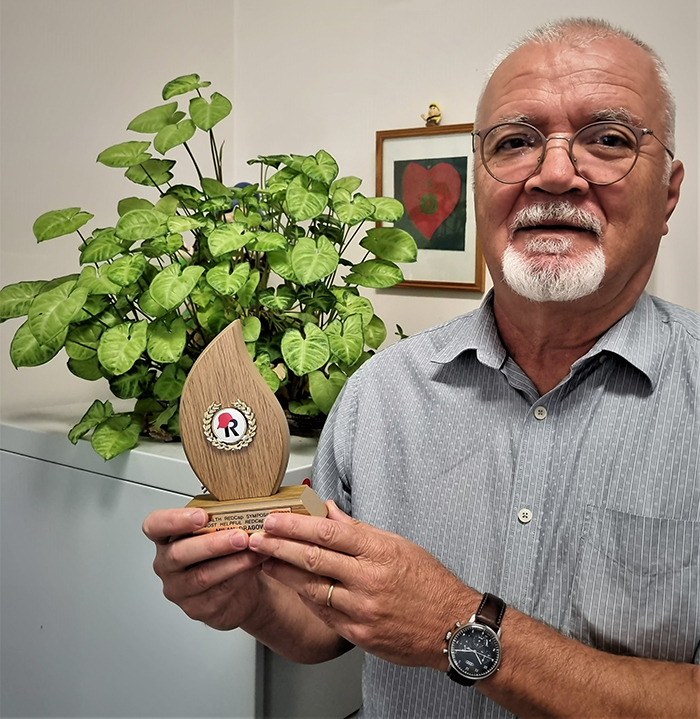 Dr Milan Dragovic
Clinical Research Centre (CRC) Acting Manager, Dr Milan Dragovic, has been recognised as the most helpful REDCap User for 2022 at the WA Health REDCap Symposium of 2022.
Dr Dragovic, a Senior Scientist, has been actively involved in implementing the REDCap (Research Electronic Data Capture) System since 2016.
The award highlights the level of knowledge Milan has around the program, and how pivotal he has been in training and promoting the use of the REDCap System across WA.
"The REDCap service has been adopted widely across our service," Milan said.
"I feel grateful that my passion and relentless advocating of this wonderful service has been recognised."
The award also highlights the achievements and level of expertise operating out of the CRC. It emphasises the level of assistance the centre provides to internal and external clients' needs, and the level of care provided.
CRC is based in Gascoyne House on the Graylands Hospital campus. Through research, coaching, teaching, training and innovation, CRC plays a critical role in improving consumer outcomes. For more information visit Clinical Research Centre page.