Derbarl Yerrigan goes mobile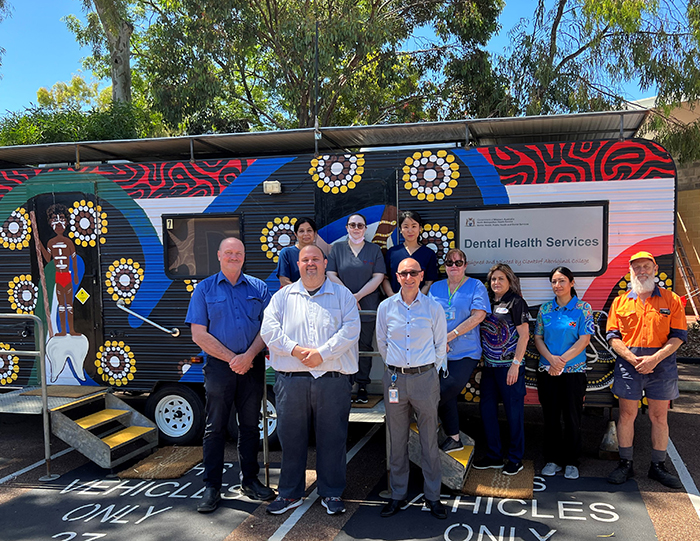 Dental services at Derbarl Yerrigan Health Service have gone mobile while the East Perth centre is renovated.
When the renovations were announced, dental staff requested assistance from Dental Services to help them continue their service.
Dental Services were able to provide a mobile van, which was painted by students at Clontarf Aboriginal Centre.
Dental staff will be able to offer culturally appropriate dental services from the van until early January.
Derbarl Yerrigan Health Service provides culturally secure primary health, mental health and dental services for Aboriginal families living in the Perth metropolitan area. For more information about the service visit Derbarl Yerrigan (external site).