Celebrating our dedicated staff!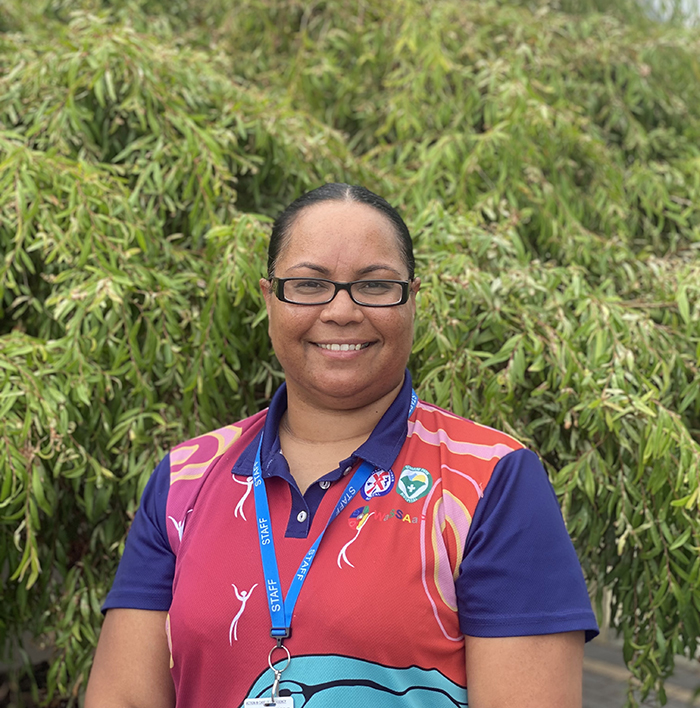 Congratulations to Tamara Cameron A/Project Officer Cultural Security Aboriginal Health, MHPHDS on receiving the award for Bunuru Employee of the Season!
Tamara has been recognised for her ongoing attention to detail in providing high-quality patient care for Aboriginal and Torres Strait Islander consumers, implementing evidence-based practice models to improve health outcomes and educating staff on cultural security.
Tamara was nominated by her colleagues for implementing Cultural Awareness training into Clinical Yarning circles, making it accessible at shift changeover to ensure cultural safety for our Aboriginal and Torres Strait Islander patients, their families, carers and our workforce.
She has also been instrumental in facilitating and streamlining NAIDOC Week Celebrations, ensuring each site had a culturally appropriate activity that could be attended by as many employees as possible to celebrate and learn more about Aboriginal and Torres Strait Islander culture.
Dr Patricia Elder, A/Director Aboriginal Health, Tamara's line manager, said she is a well deserving winner who is passionate about undertaking sustainable projects that enable understanding so we can all walk forward together to build healthier communities.
Tamara was awarded via a Teams e-presentation, and enjoyed cupcakes with her team members courtesy of sponsor Paywise.
Grant Huisman of Paywise said they were proud of their ongoing sponsorship of the NMHS employee recognition program, and congratulated Tamara on her recognition as Employee of the Season for Bunuru. "This is a true testament to your passion for what you do," Grant said.
Tamara clearly demonstrates each of the five values of North Metro and is a worthy recipient of the $150 gift voucher from our generous sponsors.
A special thanks to our generous sponsors Paywise (external site), SmartSalary (external site), P&N Bank (external site) and Hesta (external site).
Congratulations Tamara, your team obviously think very highly of you!