Public Health Team NMHS Vaccination Activity Report 2021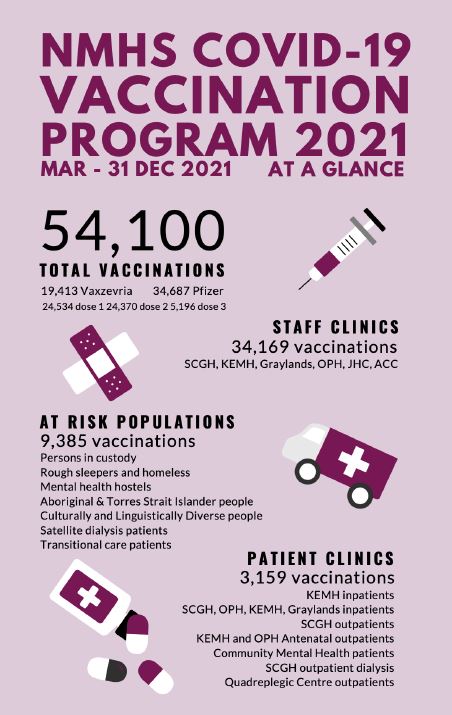 The full scale of the NMHS Public Health team's efforts to vaccinate at-risk communities in Perth against COVID-19 has been revealed in the recently-published Activity Report for the NMHS COVID-19 Vaccination Program 2021. The Report is an incredible account of the tireless work of the team and the huge undertaking it has been.
NMHS Public Health has been responsible for vaccinating staff, patients and high-risk community members across metropolitan Perth. The team has vaccinated in prisons, mental health hostels, sporting grounds, parks, homeless centres and in private homes.
The programme began in March 2021 and in the less than ten months to December 2021, the team administered 54,100 vaccinations.